back
Top Web Design Mistakes and How to Avoid Them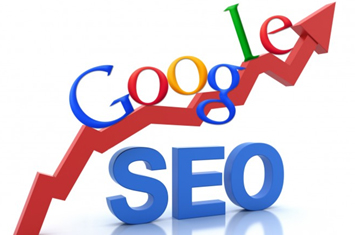 Top Web Design Mistakes and How to Avoid Them
There are many types of websites done for all sorts of purposes by many companies. Some are static informational websites and others are feature rich dynamic sites done for advertising, gaming, blogging & ecommerce purposes. Now when analyzed, you will find that not all of these websites really cater to their target surfers in an effective & efficient manner. Some sites attract millions of visitors on a daily basis such as eBay & you Tube, while there are others which has a huge bounce back ratio. The reasons could be pointed out in their current web design facets.
Mistake 01: Urgency Over Understanding

Do you know that there are several types of people with different characteristics and that businesses/brands target these different segments in various manners. A guy who wants to buy a BMW is different from a person looking for Nissan. Let s go deeper and take as an example that both of them want to purchase sports cars from their relevant brands. Now one is rich and the other average, but their characteristics when it comes to choosing sports car could be linked.
Another example could be a person who prefers blackberry Vs another one wanting an Android or Windows Phone. How about a third extreme example where the brand is same but catering to two separate markets such as McDonalds in USA & China? You see the dilemma? That s the same situation faced in designing websites. You will have to cater to your markets with similar attributes or vastly different ones in various markets effectively to thrive.
Understanding lifestyles, emotions, characteristics and numerous other facets will ultimately lead businesses/organizations to better comprehend their target segments/markets. Once perfectly understood, implementing them properly as per the found factors in the research will guarantee an effective viewership /surfing experience.
Mistake 02: Crowded Design
What is a well designed website? It is one where you find the perfect balance between being elegant Vs. feature rich. Now this is a bit tricky situation. Certain websites which are feature rich, especially ecommerce ones or others which support themselves on ads, the dilemma will be on how much of features to incorporate over being elegant. This situation will determine how the user interface, components and user-friendliness of a website will get effected.
In this scenario, you might want to include all the features into the site but at the same ensuring a beautiful UI/graphics for the information to be presentable. There are certain options you can play around with in this circumstance. You can go for a wide screen layout where you will have more space to include components, you can also include buttons which will lead to a new tabs with relevant info, the menu contents could be separated into static two sets, one in the header section and one on the right or left column of the site for better index purpose etc. These will be further fine-tuned as per the requirements.
Mistake 03: Action Plan
What is your website s reason to exist? For what purpose is it catering to its target surfers? Once your audience land on your website, what do you want them to do? Is there a specific action plan/steps to guide them in accomplishing their goal(s) of visiting your site for. If the website is an ecommerce one, then your main reason is for people to browse through and buy an item. If it is a blogging site, you will have to provide them with a browsing experience that will guide them to setup their own or to view others topics etc. So the list goes on and on with being able to subscribe to newsletters if it is a info related site like movie reviews, breaking news etc.
If the proper structure/setup is not put in place to guide the target surfers through the interactive process on getting their goal(s) accomplished, then the website will become useless and inefficient leading to the failure of the website.
Mistake 04: Too Little Attention
Normally companies are busy with their day to day operational as well as long-term strategic plans/initiatives. Websites of these companies could be handled by either their marketing or IT departments or either outsourced to third parties. But the focus & effort put into the site is low compared to their other initiatives. Website is a vital element of the marketing facet of any business. The higher the effort put into this, the better the returns will be. Good SEO, UI, copywriting & online marketing is all you require for your website to play a crucial role in your marketing initiatives. People will not come to know or like your website if the following factors are not properly done.
Ensure your marketing & IT department work together in this area. Keep your websites updated with relevant latest info. You will need to coordinate with the graphic designs, copywriting, coding, SEO, online ads etc to get the real benefit our of the website.
Mistake 05: Quality Testing
Long loading time & breakdowns are facets that can cripple your website. Surfers do not like to wait long or for web pages to be broken as it is considered non user-friendly. When either of these happen, the website becomes useless for the end user. You need to have a reputable hosting service provider for your hosting requirement and must monitor your website regularly for any mishaps. A well maintained website is a better reflection of the organization it belongs to.
Mistake 06: Outsourcing
This is another vital factor when considering your website. Sometimes organizations outsource their websites to web development companies. This is becoming a common trend as countries like US, Europe & Canada are shifting their outsourcing to nations in Asia like Sri Lanka, India & China to name a few. This is one of the cost effective option for them. But you will have to be more careful when outsourcing. For example if you are outsourcing your website to a web design company in Sri Lanka, you will have to take into consideration of that entity s experience, reputation, portfolio, support, client reviews etc to determine whether that organization is suitable or not.
But giving your website to a freelance web developer is not advisable as it is controlled by one person or a small group of team while the chances of them surviving in the market or their support level/capacity could be low. It is far more better to hand over your web development & maintenance to a reputable web development agency that can handle projects in an effective & efficient manner over the long-term.